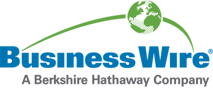 NEW YORK — April 23, 2019 — In the latest sign of its continued growth, Baretz+Brunelle announced today that Nicole Rodgers Houston has joined the firm as managing director and will open and lead its new Washington office. A legal marketer with more than 20 years of experience, Houston most recently was the head of marketing communications for Arnold & Porter, one of the world's largest law firms.
"Nicole is a pillar of the legal marketing community and the ideal person to establish our presence in D.C.," Baretz+Brunelle co-founder Spencer Baretz said. "She is as well respected as she is liked among PR professionals, and will be a great asset to Baretz+Brunelle's clients."
At Arnold & Porter, Houston played a significant role in the firm's merger with New York-based Kaye Scholer and led numerous successful PR campaigns. Before her tenure at Arnold & Porter, she held leadership positions in the marketing departments of Crowell & Moring and Pillsbury (then Shaw Pittman).
"Baretz+Brunelle provides a level of service that is qualitatively different than other agencies in the space – more sophisticated, more creative, and more effective," Houston said. "Having worked with the B+B team as a client, I saw firsthand the value they bring, and I am extremely excited to be part of the team."
Baretz+Brunelle launched in 2016 with a dozen veteran communications professionals. Since then, its staff has nearly doubled in size; it has expanded to 10 locations nationwide; and it has added significant new capabilities, including a host of digital marketing offerings through Chief Digital Officer Amy Hanan, who joined last year.
"Nicole performs at the highest level and builds meaningful relationships while she's doing it," Baretz+Brunelle co-founder Cari Brunelle said. "In that sense, she already embodies what Baretz+Brunelle is all about."
About Baretz+Brunelle
Baretz+Brunelle is a corporate communications agency that helps its clients to be respected, trusted and remembered, the three things all great companies want to be. Baretz+Brunelle's clients are elite law firms, top financial advisors and
leading corporations. From its offices in New York, Boston, Charlotte, Chicago,
Detroit, Houston, Kansas City, Los Angeles, Richmond, Va., and Washington, the firm uses a variety of tactics tied directly to business strategy to help clients break through the clutter and showcase their expertise, demonstrate their value and influence their markets. For more information, visit www.baretzbrunelle.com.
###
Connect with us at:
Facebook: www.facebook.com/baretzbrunelle/
LinkedIn: www.linkedin.com/company/baretz-brunelle
Twitter: www.twitter.com/BaretzBrunelle
Contact:
Cari Brunelle
Baretz+Brunelle
704.274.9152 (office)
302.540.5060 (mobile)
cbrunelle@baretzbrunelle.com