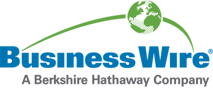 NEW YORK — July 24, 2019 — Baretz+Brunelle is pleased to announce its 2019 class of associates. In keeping with the firm's goal to hire the most promising young talent, the new class of associates consists of four women, all of whom have experience in the communications field and attended top-ranked universities.
The new class continues Baretz+Brunelle's rapid growth. Since its founding in 2016, it has doubled in size, launched a digital marketing practice last summer, opened a Washington office in April and hired its new chief financial officer last month. A mark of the firm's continued growth and investment in its future, this year's class of associates is Baretz+Brunelle's largest.
All based in the firm's New York office, the new associates are:
Three of the four associates will focus on Baretz+Brunelle's corporate communications work, and one, Patel, will focus on the firm's growing digital marketing practice.
"In many ways, we have modeled our hiring process after our world-class clients, who both need and deserve top talent to help grow their businesses," said Spencer Baretz, partner and co-founder of Baretz+Brunelle.
"Our new associates are exceptionally well prepared to serve our clients, and they continue to raise the bar," added Cari Brunelle, also partner and co-founder of Baretz+Brunelle. "We are thrilled that such a bright and driven group of young women has chosen to join us."
About Baretz+Brunelle
Baretz+Brunelle is a corporate communications agency that helps its clients to be respected, trusted and remembered, the three things all great companies want to be. Baretz+Brunelle's clients are elite law firms, top financial advisors and leading corporations. From its offices in New York, Boston, Charlotte, Chicago, Detroit, Houston, Kansas City, Los Angeles, Richmond, Va., and Washington, the firm uses a variety of tactics tied directly to business strategy to help clients break through the clutter and showcase their expertise, demonstrate their value and influence their markets. For more information, visit www.baretzbrunelle.com.
###
Connect with us at:
Facebook: www.facebook.com/baretzbrunelle/
LinkedIn: www.linkedin.com/company/baretz-brunelle
Twitter: www.twitter.com/BaretzBrunelle
Contact:
Cari Brunelle
Baretz+Brunelle
704.274.9152 (office)
302.540.5060 (mobile)
cbrunelle@baretzbrunelle.com