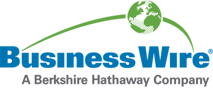 NEW YORK — August 21, 2019 — Sellers of legal technology are not saying the right things or asking the right questions, diminishing their ability to serve their clients, according to a new report by Baretz+Brunelle. The report, Feel Their Pain: The 2019 Selling Legal Tech Report, which launched today at ILTACON 2019, found that of those surveyed, only 34% of buyers agreed that legal tech providers understand their business challenges.
The report is based on responses from more than 100 senior executives on the "buy" side of legal technology and services – in corporate legal departments and AmLaw 100 and 200 law firms. This year's report set out to confirm, understand and provide context to the findings of Baretz+Brunelle's 2018 Legal Tech Go-To-Market Report, which focused on the "sell" side of legal technology. That report surveyed legal technology and alternative legal service providers about their go-to-market strategies, finding a stark absence of cohesive strategies and efforts to understand clients' business problems.
The combined findings are telling: Sellers of legal tech products and services do not understand their clients' business problems and, as a result, they bombard buyers with ineffective marketing messages. This results in increased buyer frustration with the lack of connection in these messages, making them less likely to buy from companies that clearly do not understand their business challenges.
"As of now, legal tech and ALSP providers are totally missing the mark," said Ken Gary, partner at Baretz+Brunelle and a lead author of the report. "They're talking about their products' features more than their customers' challenges. While clearly unintended, this lack of empathy negatively impacts the purchasing decisions of law firms and corporate counsel. There's no need to create solutions to problems that simply don't exist."
Gary emphasized, though, that while the report is sobering, it should be viewed as an opportunity for growth: "Customers want to partner with legal service providers who feel their pain," he said. "When you're armed with that knowledge, you have the power to create long-lasting, mutually beneficial relationships with customers."
For additional insights on the current tension between buyers and sellers of legal tech, download the full report here.
About Baretz+Brunelle
Baretz+Brunelle is a corporate communications agency that helps its clients to be respected, trusted and remembered, the three things all great companies want to be. Baretz+Brunelle's clients are elite law firms, top financial advisors and leading corporations. From its offices in New York, Boston, Charlotte, Chicago, Detroit, Houston, Kansas City, Los Angeles, Richmond, Va., and Washington, the firm uses a variety of tactics tied directly to business strategy to help clients break through the clutter and showcase their expertise, demonstrate their value and influence their markets. For more information, visit www.baretzbrunelle.com.
###
Connect with us at:
Facebook: www.facebook.com/baretzbrunelle/
LinkedIn: www.linkedin.com/company/baretz-brunelle
Twitter: www.twitter.com/BaretzBrunelle
Contact:
Marissa Morris
Baretz+Brunelle
646.371.9807 (office)
248.719.1539 (mobile)
mmorris@baretzbrunelle.com