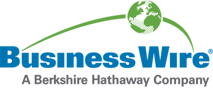 Industry Pioneers Brad Blickstein and Beatrice Seravello to Lead Groundbreaking Practice
NEW YORK — January 22, 2020 — Driven by the transformation of the traditional law firm business model, Baretz+Brunelle announced today the creation of a NewLaw practice to be led by renowned industry executives Brad Blickstein and Beatrice Seravello, who have joined the firm as partners. This new practice group will advise law firms and others in the legal ecosystem on ways to thrive in the modern marketplace.
Blickstein is a legal industry futurist who has been studying, analyzing and reporting on how legal services are purchased and delivered for nearly 30 years. Seravello is widely regarded as a leading law firm executive, having held C-suite positions at several Am Law 100 firms, where she played an integral role in the global law firms' management and operations.
"Corporations are changing the way they buy legal services, so law firms have to change the way they market, sell and deliver them to stay competitive," Baretz+Brunelle co-founder Spencer Baretz said. "No one is better equipped to help law firms and the other players in the market with this significant business challenge than Brad and Bea, two of the industry's most well-regarded professionals."
Through four key services – Intelligence, Consulting, Development and Marketing – the NewLaw practice group will provide definitive and actionable solutions to better enable businesses in the legal industry to strategically compete, operate, and increase revenue and profit. As co-heads of NewLaw, Blickstein and Seravello will inform and educate clients with new information, market data and insights about the legal industry of today and tomorrow; advise them on how to assess and improve the internal and external aspects of existing legal service delivery models and devise new ones; and develop and implement NewLaw solutions. Then, with the help of the NewLaw practice co-heads, Baretz+Brunelle's marketing team will maximize the business development potential of its clients' NewLaw initiatives by elevating their visibility, ensuring market awareness.
As the creator and publisher of the seminal research on trends in law department operations, and also the co-founder of the industry's first independent publication focused exclusively on law departments, Blickstein is widely regarded as the authority in these areas. He remains the principal of Blickstein Group, which he will continue to own and operate as the leading industry research and advisory firm focused on helping legal service providers better understand and serve their clients and providing information about law departments, legal technology and legal operations. His accomplishments also include:
Creating the Annual Law Department Operations Survey, the largest survey of the Fortune 1000 focused on legal operations, now in its 12th year.
Publishing and leading the research for the Legal AI Efficacy Report, the first comprehensive analysis of the efficacy of artificial intelligence-powered legal technology products.
Co-founding Corporate Legal Times (now Inside Counsel) and leader of a management buyout of the publication.
Induction as a fellow of the College of Law Practice Management.

Seravello is a veteran legal industry executive with leadership experience at several Am Law 100 firms, helping them increase revenue and improve profit margins, while elevating service delivery through process improvement and change management. Her accomplishments include serving as:
Deputy executive director of Arnold & Porter LLP following its merger with Kaye Scholer LLP.
Chief operating officer at Kaye Scholer.
The first-ever chief strategy officer of both Kaye Scholer and Blank Rome LLP.
Firmwide practice group director at Dechert LLP, leading its practice management.
Executive director of Davis & Gilbert LLP.
Managing director at the New York Stock Exchange, responsible for international growth and retention.

"It's no secret that the changes in the industry have created a great deal of anxiety for law firms, making some question their future," Blickstein said. "That's why NewLaw initiatives are so necessary. They proactively empower firms to benefit from technology, process, products and new models, rather than fear them, and to chart a path to both increased client satisfaction and long-term success for the firms."
"Legal services providers and in-house departments need to continue to find new ways to better understand each other and extract more value from their relationship with each other," Seravello added. "Brad and I have devoted much of our careers to helping them do that. Joining together at Baretz+Brunelle is both a culmination of our work and an exciting new start for the industry."
More information on the NewLaw practice can found at: www.baretzbrunelle.com/newlaw


About Baretz+Brunelle
Baretz+Brunelle helps businesses throughout the evolving legal marketplace to stand above. Our clients include elite law firms, premier legal tech companies, innovative alternative legal services providers and leading consulting firms. We provide corporate communications, digital marketing and NewLaw services with a laser-like focus on achieving our clients' business goals. For nearly 20 years, we have helped our clients build brands, protect reputations, raise profiles, improve operations, enter new markets, launch new products and services, announce mergers and manage crises. With offices in New York, Boston, Charlotte, Chicago, Detroit, Houston, Kansas City, Los Angeles, Richmond, Va., and Washington, our team is made up of marketing and communications veterans, journalists, lawyers, chief operating officers and law department experts. We have been named the "Best PR Firm in the U.S. for Law Firms" by The National Law Journal, the "Best PR Firm for Law Firms" by The New York Law Journal, and the "Best Crisis Management Firm" by Legal Times. For more information, visit www.baretzbrunelle.com.
###
Connect with us at:
Facebook: www.facebook.com/baretzbrunelle/
LinkedIn: www.linkedin.com/company/baretz-brunelle
Twitter: www.twitter.com/BaretzBrunelle
Contact:
Molly Doherty
Baretz+Brunelle
646.386.7675 (office)
516.459.3371 (mobile)
mdoherty@baretzbrunelle.com