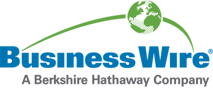 NEW YORK — June 19, 2019 — Continuing its investment in its growth, Baretz+Brunelle announced today the hiring of veteran finance executive Anthony Tramontana as its chief financial officer.
With over 20 years' experience in the advertising and corporate communications industries, Tramontana most recently was worldwide controller at WPP Coretech, a business unit of the publicly owned agency holding company WPP, where he managed all aspects of the firm's global accounting.
Based in Baretz+Brunelle's New York headquarters, Tramontana will focus on improving the company's operations and helping to lead the development and management of strategic initiatives.
"We are so grateful that Baretz+Brunelle has grown to the point that we need a CFO; grateful for our clients that have partnered with us; grateful that Anthony, a truly world-class finance professional, has decided to join our wonderful team and help guide our future growth," said Spencer Baretz, partner and co-founder of Baretz+Brunelle.
Tramontana has spent his entire career in finance, acting as a trusted business advisor to CEOs and executive management teams. A New York certified public accountant, he has extensive experience with all aspects of corporate strategy and planning, as well as financial accounting and financial operations.
"Driven by client needs, we have rapidly expanded our platform, footprint and team. Anthony has helped grow some of the world's most sophisticated agencies, and that experience will be incredibly valuable for B+B's continued success," said Cari Brunelle, partner and co-founder of Baretz+Brunelle. "We are delighted to have him join us."
Tramontana began his career at the international accounting and consulting firm BDO (Seidman) and later became executive vice president at Havas Health, part of one of the largest global advertising and communications groups. Over more than 16 years there, he played a variety of roles in the company's success, including managing client engagements, supporting mergers and acquisitions, and collaborating on global agency contracts.
"It was immediately obvious to me that on the metrics that matter most – the quality of its team, its clients and its approach to work – B+B operates at the highest level and was the perfect fit for me," Tramontana said. "I am truly excited to join the B+B team."
About Baretz+Brunelle
Baretz+Brunelle is a corporate communications agency that helps its clients to be respected, trusted and remembered, the three things all great companies want to be. Baretz+Brunelle's clients are elite law firms, top financial advisors and leading corporations. From its offices in New York, Boston, Charlotte, Chicago, Detroit, Houston, Kansas City, Los Angeles, Richmond, Va., and Washington, the firm uses a variety of tactics tied directly to business strategy to help clients break through the clutter and showcase their expertise, demonstrate their value and influence their markets. For more information, visit www.baretzbrunelle.com.
###
Connect with us at:
Facebook: www.facebook.com/baretzbrunelle/
LinkedIn: www.linkedin.com/company/baretz-brunelle
Twitter: www.twitter.com/BaretzBrunelle
Contact:
Cari Brunelle
Baretz+Brunelle
704.274.9152 (office)
302.540.5060 (mobile)
cbrunelle@baretzbrunelle.com