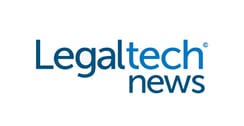 Legal tech companies may have a hard time breaking into the law firm market, but observers say the opportunities are too great to pass up.
NEW YORK — February 4, 2020 — Investments in legal tech, and corporate clients' desire for such tech, are going strong. So what is hindering the widespread adoption of legal tech in law firms? A panel at Legalweek said that law firm structuring and their billing models are to blame.

Measuring how efficient a technology is differs among corporate legal departments, outside counsel and other stakeholders, participants on the "With Over $1B in Venture Backed Capital, Could We be on the Verge of Another Tech Bubble?" panel said.

Read more on Legaltech news.