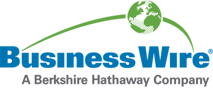 NEW YORK – October 6, 2020 – The world's largest law firms have been quietly mobilizing to recapture billions in revenue that has flowed in recent years to technology-driven upstarts known as alternative legal service providers, according to a report released today by Baretz+Brunelle, a leading advisory firm to the legal industry.
According to Home Court Advantage: The Am Law 100 Moves Into Alternative Legal Services, 35 of the Am Law 100 have created in-house, or captive, ALSPs – a surprisingly large number that is projected to grow as firms position themselves to regain control from outside providers over a growing portion of the legal services market.
The study by Baretz+Brunelle's NewLaw practice group offers the first comprehensive analysis of the underreported trend of captive ALSP creation, which could fundamentally alter traditional law firms' business models in coming years.
It finds that law firms' development of business units similar to ALSPs, which use technology to more efficiently perform routine tasks such as document review, and, increasingly, more sophisticated operations, is a global phenomenon. Among the 123 firms in the combined Am Law 100 and Global 100, Baretz+Brunelle found that 48 have created captive ALSPs.
Other key findings of the report include:
Among the captive ALSPs of Am Law 100 firms, 91% offer e-discovery services, but the majority offer additional services. Of the Am Law 100's captive ALSPs, 37% offer only e-discovery.
International law firms' captive ALSPs are more likely to provide more sophisticated services – such as contract review, intellectual property-related services, and mergers and acquisitions due diligence – than captive ALSPs of the U.S.-based Am Law 100.
The vast majority of Am Law 100 and (non-U.S.) Global 100 firms with captive ALSPs have made some effort to brand them – 86% and 92%, respectively.
Most large firms have not structured their captive ALSPs as separate businesses. Only 9% of captive ALSPs at Am Law 100 firms, and 15% of captive ALSPs at (non-U.S.) Global 100 firms are distinct business entities.


Commentary:
Brad Blickstein, partner and co-head of Baretz+Brunelle's NewLaw practice group:
"You would expect law firms to be shouting from the rooftops about the new capabilities they are developing, but the market doesn't know much about them. This frustrates their clients, too. The opaque nature of captive ALSPs made our research a challenge, but also means that the insights we've developed have a lot of value for those who want to learn."
"Law firms got into this game late, but they have plenty of reason to be optimistic about their future in this line of business. As incumbents, they have advantages over ALSPs that they can and should be exploiting. We are very bullish about the opportunities that captive ALSPs provide for law firms."


Beatrice Seravello, partner and co-head of Baretz+Brunelle's NewLaw practice group:
"Change is hard for any organization, especially a tradition-bound law firm with many centers of power. The fact that so many have taken on the challenge of building a captive ALSP shows how urgent the business need is."


Launched in early 2020, Baretz+Brunelle's NewLaw practice helps law firms thrive in the rapidly transforming legal industry. It is headed by partners Brad Blickstein, the author of the long-running and influential Annual Law Department Operations Survey, and Beatrice Seravello, who previously served in a variety of c-suite roles at Am Law 100 firms. Blickstein and Seravello are available to speak to the media about Home Court Advantage: The Am Law 100 Moves Into Alternative Legal Services. The survey methodology and full report are accessible online here.
About Baretz+Brunelle
Baretz+Brunelle helps businesses throughout the evolving legal marketplace to stand above. Our clients include elite law firms, premier legal tech companies, innovative alternative legal services providers and leading consulting firms. We provide corporate communications, digital marketing and NewLaw services with a laser-like focus on achieving our clients' business goals. For nearly 20 years, we have helped our clients build brands, protect reputations, raise profiles, improve operations, enter new markets, launch new products and services, announce mergers and manage crises. With offices in New York, Boston, Charlotte, Chicago, Detroit, Houston, Kansas City, Los Angeles, Richmond, Va., and Washington, our team is made up of marketing and communications veterans, journalists, lawyers, chief operating officers and law department experts. We have been named the "Best PR Firm in the U.S. for Law Firms" by The National Law Journal, the "Best PR Firm for Law Firms" by The New York Law Journal, and the "Best Crisis Management Firm" by Legal Times. For more information, visit www.baretzbrunelle.com.
###

Connect with us at:
Facebook: www.facebook.com/baretzbrunelle
LinkedIn: www.linkedin.com/company/baretz-brunelle
Twitter: www.twitter.com/BaretzBrunelle