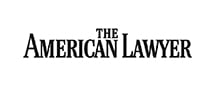 NEW YORK — January 22, 2020 — One of the legal sector's leading PR and crisis communications firms is tapping into the zeitgeist of disruption and moving further into the consulting field with a "New Law" practice and a pair of prominent new hires.

Baretz+Brunelle said Wednesday that it hired longtime industry consultant and "futurist" Brad Blickstein and law firm management and strategy veteran Beatrice Seravello. They'll lead a new practice advising "law firms and others in the legal space on how to evolve and thrive in the transforming legal industry," the company said.

Read more on The American Lawyer.