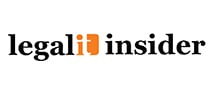 NEW YORK — January 23, 2020 — Baretz+Brunelle announced today (22 January) the creation of a "NewLaw practice" to be led by well-known industry executives Brad Blickstein and Beatrice Seravello, who have joined the firm as partners. This new practice group will advise law firms and others in the legal ecosystem on "ways to thrive in the modern marketplace."

Blickstein, founder of the eponymous Blickstein Group, has been studying, analyzing and reporting on how legal services are purchased and delivered for nearly 30 years. Seravello, meanwhile, has held C-suite positions at several Am Law 100 firms including Arnold & Porter Kaye Scholer, Blank Rome and Dechert, where she has played an integral role in the global law firms' management and operations.

Read more on Legal IT Insider.