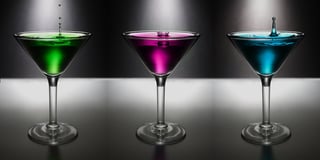 Recently I picked up Helen Rothberg's book, "The Perfect Mix: Everything I Know About Leadership I Learned as a Bartender." Expecting a wine-spritzer type of reading experience, I was pleasantly surprised to discover it packed more of a martini kind of punch, imparting wisdom on how to be a more effective leader that can be put to good use as a primer for legal marketing professionals who often face an uphill battle when trying to establish credibility with lawyers.
The Recipe
In the book, Rothberg outlines her particular recipe for leadership success known as ADVICE: Action, Determination, Vision, Integrity, Communication and Empathy. She then uses each chapter to dive deeply into a concept with examples drawn from her early career as a bartender, carried over into her career as a professional consultant.
1. The Action chapter reinforces the power of "doing more and saying less." In the fast-moving and dynamic world of legal marketing, nothing speaks louder than results. As Rothberg learned on the rough-and-tumble basketball court, "No one cared what you said, only what you did."
Working with busy and demanding clients, I've found that nine times out of 10, they are most cooperative when they experience firsthand the domino effect that a well-placed piece of thought leadership can have in connecting them with clients and prospects they may not have otherwise reached. See this oldie but goodie detailing real-world results from mastering social media.
2. In discussing Determination, Rothberg urges the reader to "be determined to look beyond visible assets" in order to dig deeper into a person's behavior than what we see. Many times I've encountered lawyers who initially have refused to participate in business-building marketing initiatives only to discover they actually love it when presented with the right tactic. See this Tips for Lawyers article on "5 Love Languages for Effective Marketing."
Turning on the Light
3. Rothberg's Vision principle is a "driver that involves turning on the light to direct energy into creative and productive pursuits." Similarly, legal marketers need to make sure they are properly illuminating the vision and how the moving parts fit together. Too often we see legal marketing teams that try to be all things to all people, rather than first identifying the aspects of the business with the most growth potential and then focusing efforts and resources there. But as Rothberg notes in this chapter, "organizations that have visions serve to pull everyone in the same direction."
Of note, Bloomberg BNA and the Legal Marketing Association teamed up on a study examining how marketing and business development priorities align with firm priorities. The report is based on a survey of more than 150 legal marketing and business development professionals, aimed at discovering where law firms are investing in order to retain and grow their business.
4. Rothberg notes that Integrity is "easy to define and hard to live. Integrity pushes leaders to see situations for what they are, not what they want them to be." She goes on to say that "the opportunity here is to learn from what didn't work and not do the same thing again." Legal marketing is most honorable when it provides tangible value. (Read this entertaining and semi-historical look at legal marketing through the years from the ABA Journal.)
5. The big takeaway from this part of the recipe is that "Successful Communication demands that both the sender and the receiver engage in active attention. You need to be determined to create understanding." Great communication skills generally don't come naturally to anyone, especially in the golden age of social media; they must be learned.
6. "The Perfect Mix" ends with a dash of Empathy, noting that it is "at the heart of leadership" and "essential for building community and grounding an organization and its people." Empathy is one of those often repeated yet rarely understood buzzwords making the rounds in business. Here is a quick and dirty post from Forbes.com discussing Three Ways Leaders Can Increase Empathy.
And there you have it—six ingredients you can mix together to become a more effective leader. Cheers!