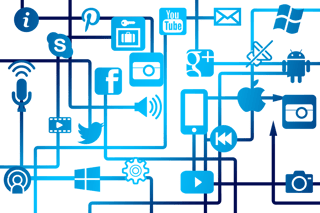 For a few hours last weekend, Greg Schiano was head football coach at the University of Tennessee – until, amid online protests, the school caved to public pressure and rescinded its offer.
In the age of social media, organizations must be attuned to public sentiment, but that does not mean they should let the public dictate their decisions, which is certainly how it appears in Tennessee's case.
Tennessee's football tradition includes national championships and Heisman Trophy winners, but recent seasons have been lean, and since 2008 the program has been through five head coaches. After finishing 4-8 this season, the school once again embarked on a search for a new coach. It found its man in Schiano, a former college and NFL head coach with a strong track record.
The Tennessee fan base, however, egged on by controversial blogger Clay Travis, insisted that the school could do better. It flooded Twitter with suggestions of alternative candidates – par for the course in sports fandom. But then Travis upped the ante, publishing an inflamatory article on his blog titled: Tennessee Poised To Hire Loser Coach Named In Child Sex Investigation.
The problem is that the assertions in Travis's post were completely unsubstantiated. Schiano was an assistant coach at Penn State in the 1990s, overlapping with the tenure of disgraced assistant Jerry Sandusky, who in 2012 was convicted of child molestation and rape. By all accounts and according to exhaustive investigations, Schiano had nothing to do with the scandal. However, Tennessee supporters swiftly picked up on the Travis narrative and bullied the university into withdrawing its offer.
What should the University of Tennessee have done? The same thing all organizations should do when making an important decision. Do their due diligence, then do some more. And if everything checks out, stand firm in their decision. Address any public criticism proactively and professionally, and then move on.
Social media gives the public a louder voice now more than ever, and that's a good thing. But it does not mean the public knows your organization better than you do. And it certainly doesn't mean the public is always right – no matter how loud it screams. Assuming Tennessee had properly vetted its hiring of Schiano, including any possible connection to the Sandusky incident, it should have stood firm in its decision and supported Schiano publicly. After the public outcry, the school should have issued a strong statement thanking fans for their concern, noting it was confident in its decision and excited to move forward with Schiano as its new coach. Instead the school is now left in need of a coach, and with a huge reputational crisis.
Jason Milch is a partner at Baretz+Brunelle. Email him at jmilch@baretzbrunelle.com.