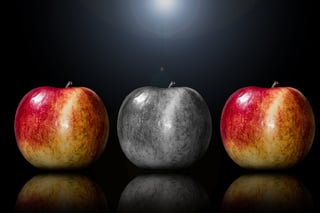 Facebook. HP. Visa. AT&T. Bank of America. All major corporations with operations that reach all corners of the globe. While these companies are very different, one underlying mission binds them: they all have expressed their commitment to diversity – primarily by requiring that same level of commitment from the law firms they've hired to represent them.
It's no secret the law is not the most diverse profession. According to The American Lawyer's 2017 Diversity Scorecard, only 15.6 percent of attorneys working at law firms appearing on either the AmLaw 200 or NLJ 250 lists in 2016 were minorities – a mere 6 percentage-point increase from 2000. Nearly 20 years later, minority representation among attorneys continues to increase at a glacial pace, despite firms' repeated promises to prioritize it.
Now, the major companies that hire them have decided it's finally time for something to be done about it. It's no longer enough for law firms to simply say that they are committed to diversity. An increasing number of companies are asking them for the statistics to prove it – and imposing consequences if they can't illustrate gains.
In February, the general counsel of HP issued a letter to its outside law firms warning that the company may withhold up to 10 percent of invoiced fees from firms that fail to meet the company's diversity standards. These standards include "field[ing] (i) at least one diverse firm relationship partner, regularly engaged with HP on billing and staffing issues; or (ii) at least one woman and one racially/ethnically diverse attorney, each performing or managing at least 10 percent of the billable hours worked on HP matters."
Similarly, in April, Facebook announced it would require "women and ethnic minorities to account for at least 33 percent of law firm teams working on its matters," according to The New York Times. It will also require that firms "actively identify and create clear and measurable leadership opportunities for women and minorities," and it will track the results.
These measures create a new motivation for law firms: adapt or lose business. And some law firms have implemented policies to mandate change. In 2016, Robins Kaplan implemented a "Rooney Rule" for lateral associate hires (modeled on the NFL rule named after Dan Rooney that requires teams to interview minority candidates for head coaching positions). In June, the Diversity Lab announced a partnership with 30 law firms to pilot another Rooney-inspired policy dubbed the Mansfield Rule, which "measures whether law firms have actively considered women and attorneys of color . . . for leadership and governance roles, equity partner promotions and lateral positions." More than 45 legal departments at major corporations have signed on to support the effort as well.
Will initiatives like the Mansfield Rule or corporations' intensified demands of their outside legal counsel actually result in increased diversity at law firms? What will it take for law firms' efforts to finally turn the tide? Given the pace of the past 20 years, it may take more drastic measures – and law firms need to be prepared to embrace them.