During and after a disaster, effective corporate communications can mean the difference between becoming a hero or a zero in the public eye. In the aftermath of this past week's devastating Hurricane Harvey, many Houston-area companies stepped up to the plate in a big way, striking all the right notes, while some crashed and burned.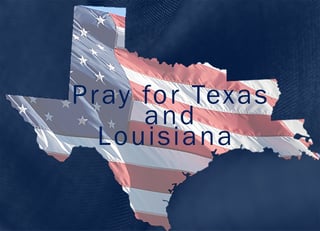 Put People First
The Houston Business Journal's Joshua Mann reported on Sept. 1 that Discount Power and its two other associated brands, Power Express and Volterra were putting its employees, customers and the City of Houston first with its decision to not process disconnections on any of its customers for the time being. The company said it is also considering deferring payment deadlines for customers and forgiving power bills in extreme cases.
In discussing these accommodations, the company's message was spot-on. CEO Neville Ravji told the Houston Business Journal, "We want to support them, give them whatever they need at a time like this. This is the last time you want to start nickel-and-diming people."
Well-known master of media Jim "Mattress Mack" McIngvale threw open the doors of his Gallery Furniture stores during the event, offering shelter to those plucked from the rising storm waters and even pressing his fleet of delivery trucks into service to aid in rescue operations. He announced the effort on Aug. 27 with a simple tweet:
"Our GF N FWRY & GF Grand PKWY stores are open for those in need. If you can safely join us, we invite you for shelter and food. God Bless."
The exceptionally generous move was widely covered by print and broadcast media depicting images of the makeshift shelters where flood victims camped out in the pricey bedroom and living room displays. McIngvale told ABC News, "to hell with profits, let's take care of the people. This is the right thing to do. That's the way I was brought up," he added.
Don't Drag Your Feet
In stark contrast, celebrity televangelist Joel Osteen was widely panned for his Aug. 26 tweet noting:
"Victoria & I are praying for everyone affected by Hurricane Harvey. Please join us as we pray for the safety of our Texas friends & family."
The Twittersphere was quick to react and condemn the famous megachurch leader criticizing his seeming tone deafness in the wake of the nation's largest national disaster since Hurricane Katrina. One tweeter commented:
"Houston's Joel Osteen has a net worth over $50m and a church that holds 16,800 but this is all he's offering."
Adding insult to injury, Osteen later remarked in an appearance on the Today Show that he did not initially open his Lakewood Church to evacuees because "[The city] didn't need us as shelter then. We coordinate with them all the time. If we needed to be a shelter, we certainly would've been a shelter right when they first asked."
The church did later open its doors to some 300 or more evacuees, but by then the reputational damage had been done.
How your company communicates during and following a disaster can directly affect your business's ability to recover. Companies must develop a plan for working with media. Make sure designated spokespeople have been media trained and always create key message points in advance to ensure consistency.
As Bloomberg noted in its View column this week about "How Not to Tweet During a Natural Disaster," the most appropriate things for companies to do are to express sympathy and, ideally, offer aid to the victims.
Jennifer Gronwaldt, director at Baretz+Brunelle, is based in the Houston area.