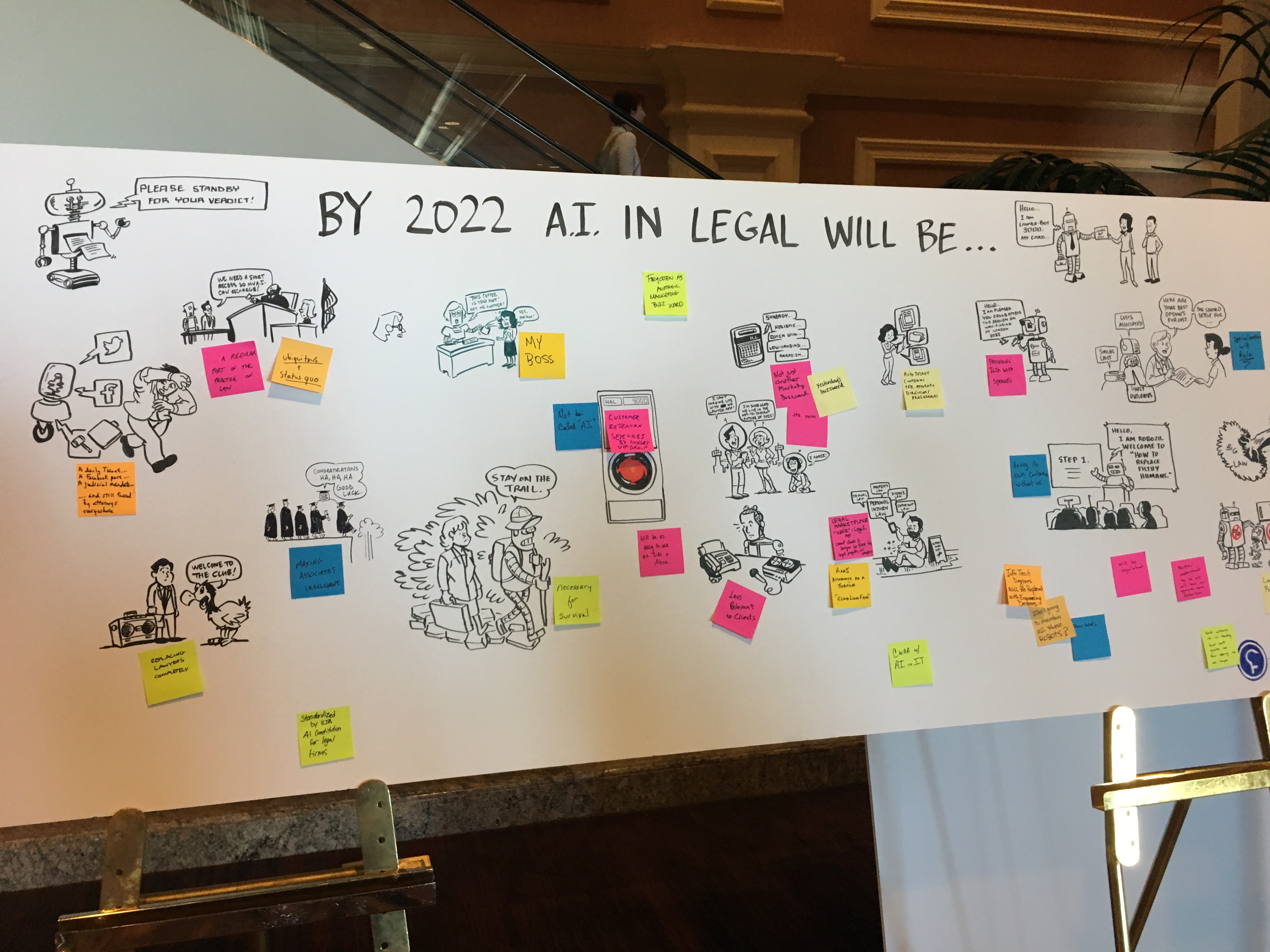 Understanding how artificial intelligence applies to the legal industry continues to be a mainstream effort, mostly led by corporate legal departments that are pressuring firms to implement technologies that will not only cut down their legal expenses but also enable them to be more innovative.
It's no surprise then that AI is a major topic of conversation in the meeting rooms and hallways of ILTACON 2017 in Las Vegas. Jake Heller, CEO of Casetext, which offers AI-backed legal research solutions, said today there is more emphasis emanating from legal departments on their law firms

'

AI strategies – or lack thereof in many cases. But that will change over time.
"We're increasingly hearing from law firm partners and KM leaders that their clients are asking, 'What is your AI strategy?'" Heller said. "There is enormous pressure to increase both quality and efficiency, and luckily certain applications of AI can actually help firms do that today. As a former litigator I know it can seem intimidating, but despite the fact that the power behind AI is extremely complex, what's important is that the interface be really simple. We've focused on solutions that feel more like Google than a scary new tool."
While the newness of AI is yet to wear off – as was the case with the onset of cloud computing in the late 1990s and early 2000s – some legal tech vendors are reinventing themselves to be on the frontline in the era of AI. We are seeing some legal service providers develop true AI-based technologies, while others are more like "pretenders," latching on to the hype around AI and using it to market themselves rather than actually implementing it in their products, which only adds to the confusion around AI.
"In the legal industry, the mention of AI is too often met with either fear, disbelief or irrational exuberance. But none of those reactions is warranted," said Martin Tully, co-chair of the data law practice at Akerman and a panelist at the ILTACON AI kickoff session.
For law firms that are ready to give AI a try, we are seeing some adopt AI-based legal research, legal spend and predictive coding technologies, as well as contract due diligence review in corporate transactions. As more AI solutions are put into practice, we will no doubt see the reluctance to embrace them dissipate.
As Tully so well summarized, the legal industry should think of the meaning of AI as "augmented intelligence" – "something that allows lawyers and their clients to far better understand information and data, and to make smarter, more efficient decisions – but not replacing humans with an army of legal robots."
Fear not.