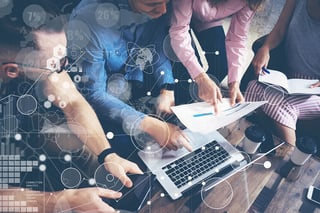 Communications leaders need to not only embrace data, but also understand how to use it to drive business growth. This was one of many big-picture themes emphasized at PR News' Measurement Bootcamp, which took place Nov. 9 at the Yale Club in Manhattan.
One measurement trend all panelists seemed to agree on was that "vanity metrics" are on their way out. For example, if your organization is briefly mentioned in a short article in The New York Times, it's not valuable — or true — to say the article received 1.8 million views (the total number of daily readers of the publication).
Most business leaders and CMOs find a metric like this to be disproportionate and unhelpful. Instead, the experts suggested focusing on readership figures related to the specific section the article appeared in, or uncovering an "engagement metric," such as how many people shared the content or reached out to the organization directly after viewing the piece.
Carrie Schum, EVP of analytics and research at Porter Novelli, also emphasized that measurement doesn't always need to involve numbers. As she explained, sometimes an intangible, qualitative metric can be a key measurement of success. For example, forming a new relationship, or finally setting up a meeting that you couldn't nail down previously, can be the best measurements of a PR campaign's success.
Shilpa Mehta, principal analytical lead at Google, also offered some helpful tips for how to best approach measurement. Some of her fundamental rules include:
1. Identify and isolate your critical metrics: Just because website visits, media impressions and unique shares on social media can all be measured, don't feel like you need to measure everything. Identify the metrics that will be most valuable to your business, and focus on those.
2. Benchmark and compare: Regardless of the metric you're looking at, be sure to analyze it over time. For example, if you uncover a seven percent increase in media impressions, specify how that compares to a month or a year ago.
3. Provide insights: Balance the immediacy that comes with data with the more in depth analysis you should provide on top of it. Don't just share figures and charts and expect your audience to understand what they mean. Take the time to analyze and draw conclusions.
4. Stay relevant: Industries and goals are constantly changing. Revisit your measurements as often as possible.
Measuring communications efforts is challenging. But this much is clear: understanding and using metrics to showcase the value of a campaign has never been more essential.
Molly (McLeod) Doherty is a director at Baretz+Brunelle. Email her at mdoherty@baretzbrunelle.com.